On 06/20/2023, the President of the Egyptian Republic Abdel Fattah al-Sisi met managing directors and representatives of Minerali Industriali (MI), Breton and BSM (joint joint venture between MI and Breton). The meeting was also attended by high ministerial and military officials in Egypt, the Italian ambassador Michele Quaroni and the President of Al Sherif Brand.
The Chairmanship spokesman said the meeting explored cooperation prospects to maximize the use of mineral resources in Egypt, in light of the highly successful quartz production plant complex in Ain Sokhna, inaugurated by the President last May. and made by MI and Breton.
Representatives of Italian companies underlined their commitment to strengthen productive cooperation with Egypt in the field of mining activities, given Egypt's high mineral potential and favorable investment climate.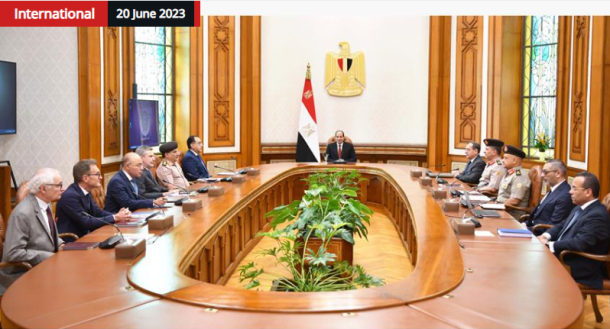 President al-Sisi reiterated Egypt's appreciation for its historical relations with Italy, and the desire to continue bilateral cooperation, citing the country's interest in attracting investments from leading Italian companies, aiming to increase production and exports, transfer knowledge and technology, increase industrial added value and open up broader prospects for the national economy by offering more job opportunities.
Link to the official website of the Egyptian Presidency: